Seattle CARES Mentoring Movement
A recognized leader in recruiting, training and deploying black mentors to work with area youth.
Changing lives for good
Nationally, 40 percent of Black children are born into poverty; 86 percent cannot read or write at their grade level; and 10 percent have a parent in jail. These statistics undermine the well-being of thousands of Black children in Seattle and King County, challenging their ability to learn and thrive. Parents or guardians, struggling to raise children and make ends meet, are at high risk for depression, substance abuse and domestic violence.
Seattle Cares Mentoring Movement offers several innovative programs proven to powerfully and positively change the lives of Black youth and families.
Our programs
Our programs provide critical skills and positive support systems to improve lives and transform futures.
The Rising: Supported by King County's Best Starts for Kids, The Rising works with middle-school students during the school day, providing key academic, social and personal skills to give them the best start in life.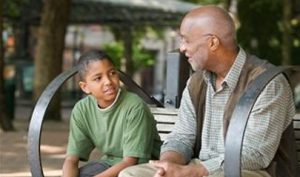 Community Wellness Circles: Supported by King County's Positive Family Connections program, the circles provide a safe space to support and serve primarily mothers and female guardians who have sole responsibility for guiding and mentoring their children.
Our Best: This program recruits, trains and deploys motivated Black male adults to mentor Black youth. Launched with funding from the City of Seattle, Our Best was our city's first-ever initiative to improve access to opportunities for young Black men and boys in education, employment, health, safety and positive connections
How you can help
Our society's long-standing inequities in health care, education and economic well-being disproportionately impact Black families. Each of us needs to decide how we can best engage in actions to create a healthier, more equitable and more inclusive community.
For some, making a donation is a way to make a difference. We are grateful to all our supporters.
Others might choose to become a mentor. This inspirational work can help the next generation succeed in school and live balanced, productive and positive lives.